Dr. Jeanette Jezick Optometrist
About Eyecare Expressions
We have been serving South Eastern Connecticut for over 25 Years
If you are new to New London County we would like to welcome you to this peaceful New England town. Dr. Jezick and her Optician Matt Schmal have been working together supporting local families since 1997 when they took over Eyecare Express where Dunkin Donuts is today.
Ever since those early days we have been focused on keeping your vision clear and healthy. By providing you with the most comprehensive eye exams, with digital state of the art diagnostic testing equipment, imaging and record keeping to efficiently manage your vision health needs.
We take a wide range of insurances. Just call our office and we will verify your info. Eye Care Expressions is located on Route 12 in Gales Ferry, CT across the street from Dunkin Donuts.  Our business hours are Monday through Friday 9:30am to 6:00pm. We are closed for holidays and during the occasional weather events.
If you would like to follow us on Facebook
PLEASE CLICK
Patient Check In Services
To help make things move smoothly and efficiently Please read and follow the appropriate guide below.
If you are a new patient coming to see us for your 1st annual eye exam, come in 15 minutes early and please bring the following:
Photo ID
Insurance Cards
Your Glasses
List of Medications
Sunglasses if you have them
Returning Patient Reminder
If you are a established patient coming to see us for an annual eye exam, come in 10 minutes early and please bring the following:
Any new insurance info
Your glasses
Sunglasses if you have them
Wear your contacts to appointment
Contact case
Contact lens solution
Medication list
Professional Eye Care with a warm and friendly small town atmosphere.
State of the Art Technology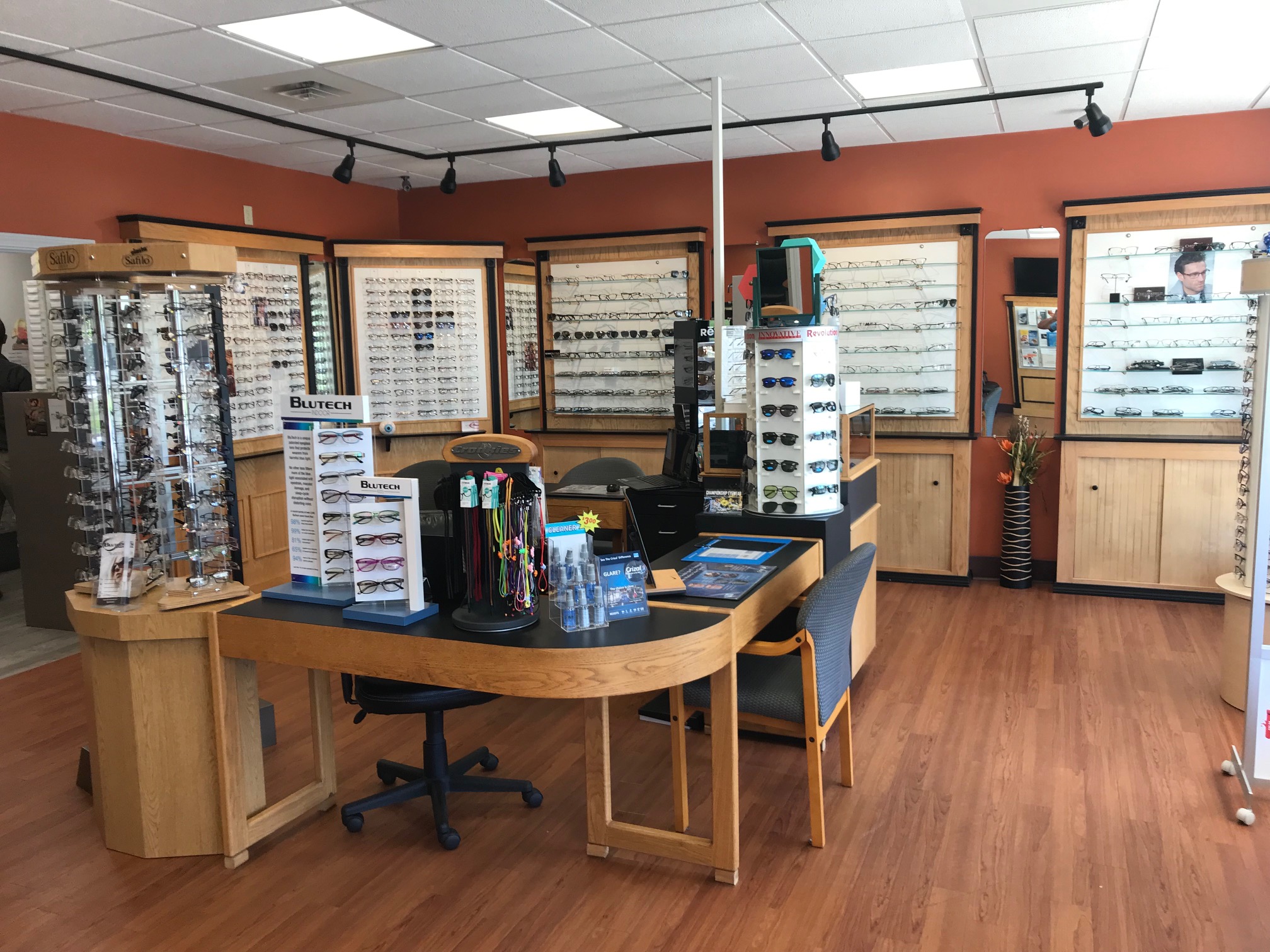 We have a huge selection of designer brands and styles to choose from.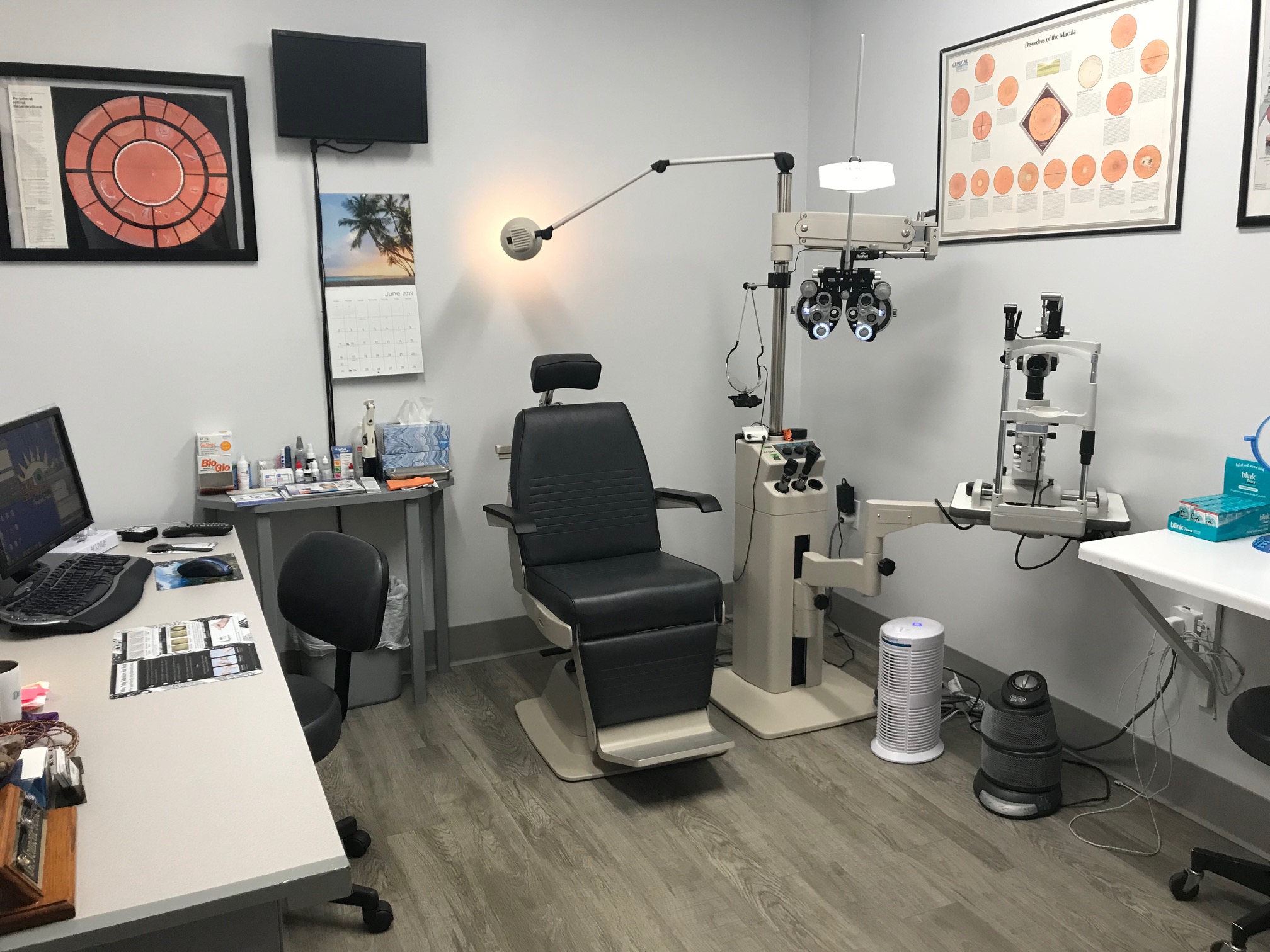 Our exam rooms are utilizing  state of the art equipment.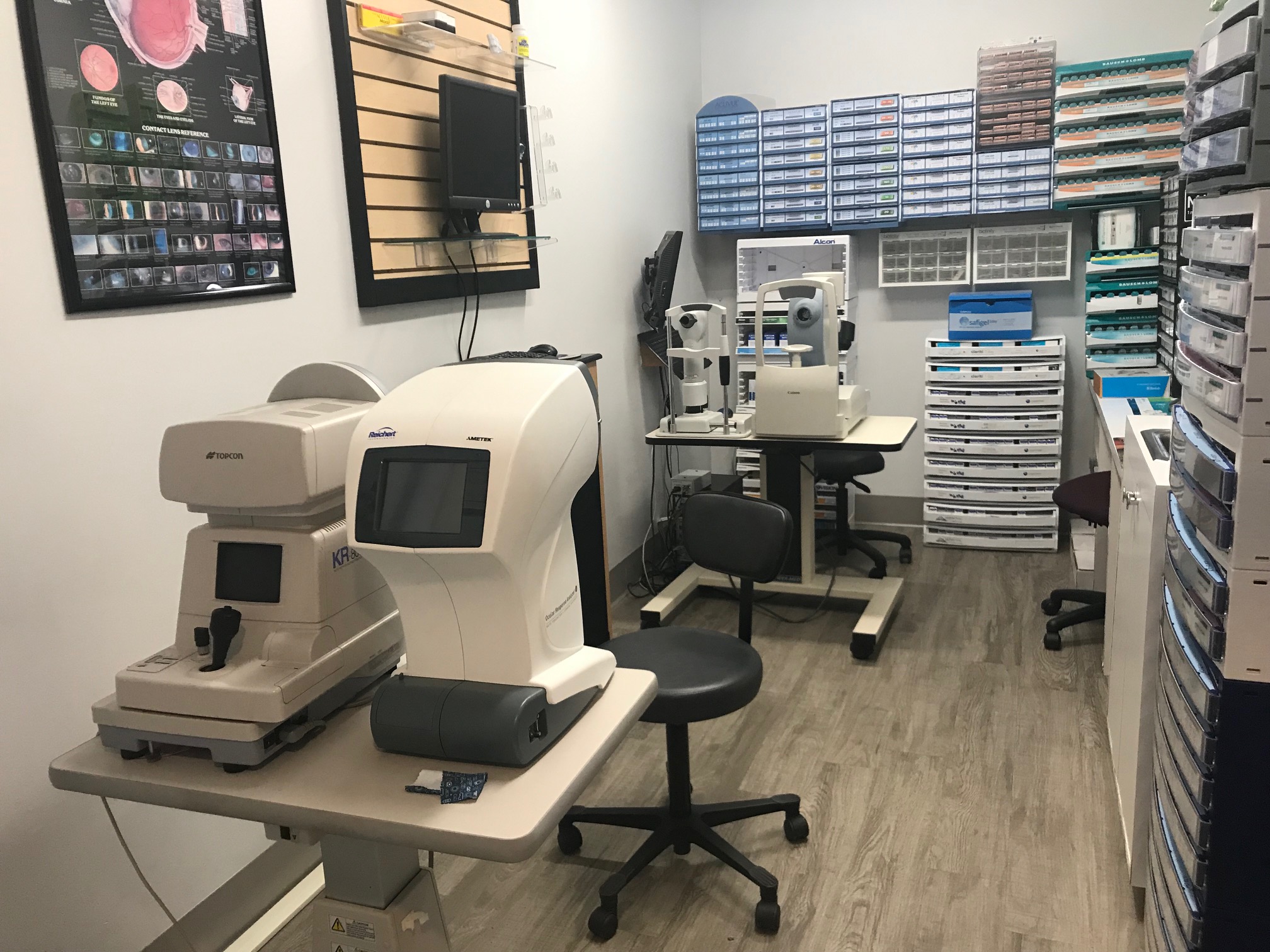 Along with the exam rooms we have the most up to date diagnostic test equipment on the market.
Nutritional Supplements Link Coming Soon