These are some of the products and company's we support. They can be found in our showroom or on our displays. We also offer you access to our online links to find the products that you need but we may not have in our showroom.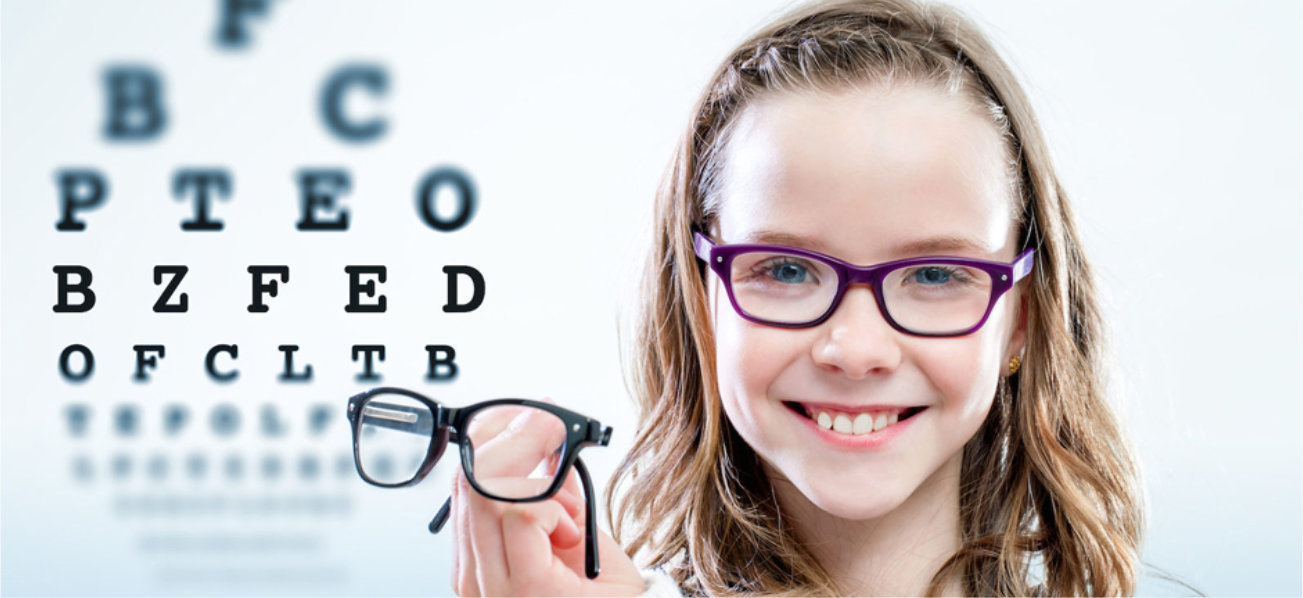 We Have a fun selection of durable and stylish children's frames and sports safety goggles.
Youth Force by Wiley X
Dilli Dalli Eye Wear
Wiley X Youth Force Line is the standard for children sports eye safety. They meet the ASTM F803 sports protective eye wear standards. This provides superior protection for your active kids and some peace of mind for the parents. We keep in stock a wide variety of colors and sizes.
Parents have come to trust Dilli Dalli pediatric eye wear for its style, durability and affordability. Made from a soft plastic and specially designed hinges all make these the ideal 1st glasses for the little ones.
Due to the fact that our manufactures have huge product catalogs it is hard to keep all the styles and colors in stock so we have provided you a link so you can shop for these on line.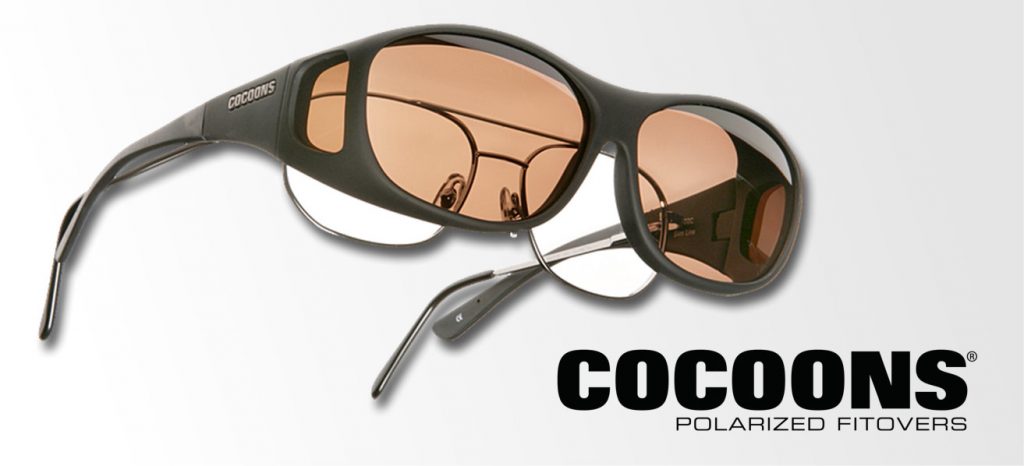 We have the worlds leading brand of fit over sunglasses and clip-ons made with optical grade lens. These tinted shades fit over your prescription glasses while protecting your eyes from the harsh and harmful effects of glare and UV light. We have a large collection of styles and shapes to choose from.
We have a variety of styles we keep on display in house. You can find the entire line with this link to shop for these products.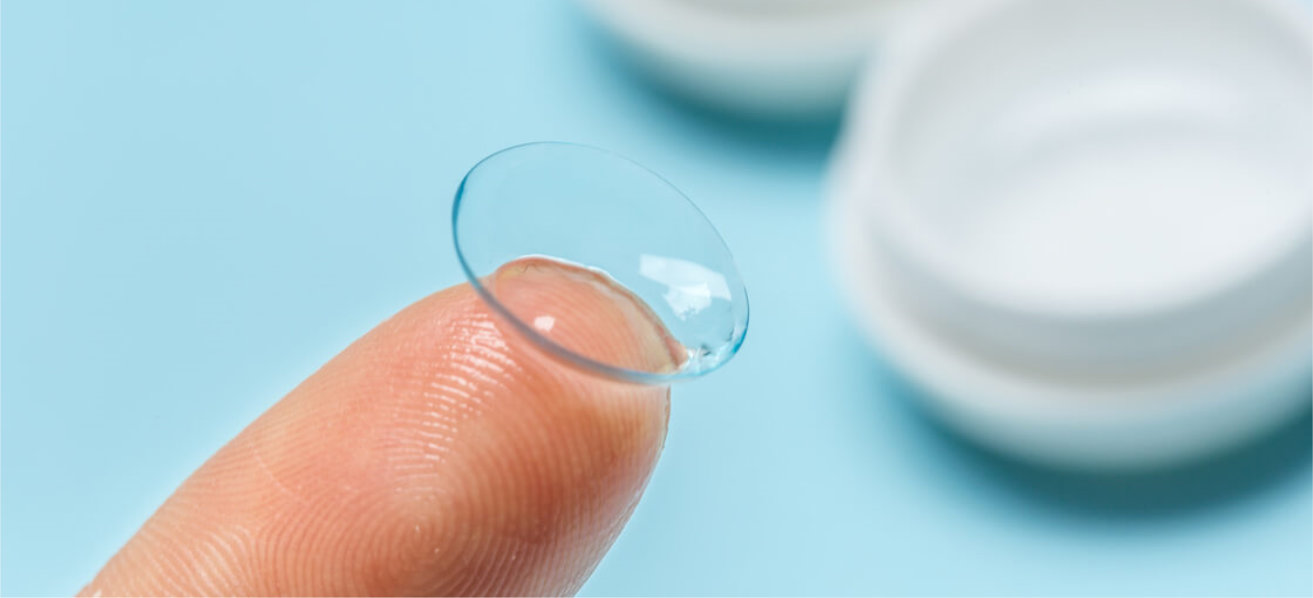 We keep in stock all major brands and a large variety specialty lenses along with supporting products. If you have a specific brand or style please call the office to insure we have what you are looking for.
Doctors Note: We strongly feel that purchasing contacts on line is not advisable for the fact that no two eyes or contacts are shaped the same. Just like purchasing shoes, to get a comfortable fit you need to be measured and sized by a professional. Your eyes are far more sensitive than your feet and improper fitting lenses can cause severe irritation and ruin your contact lens experience. What you save in cost by going on line may end up costing more from the perils of improperly fitting contacts.
Click this link below for a wide variety of accessories to manage and care for your contacts.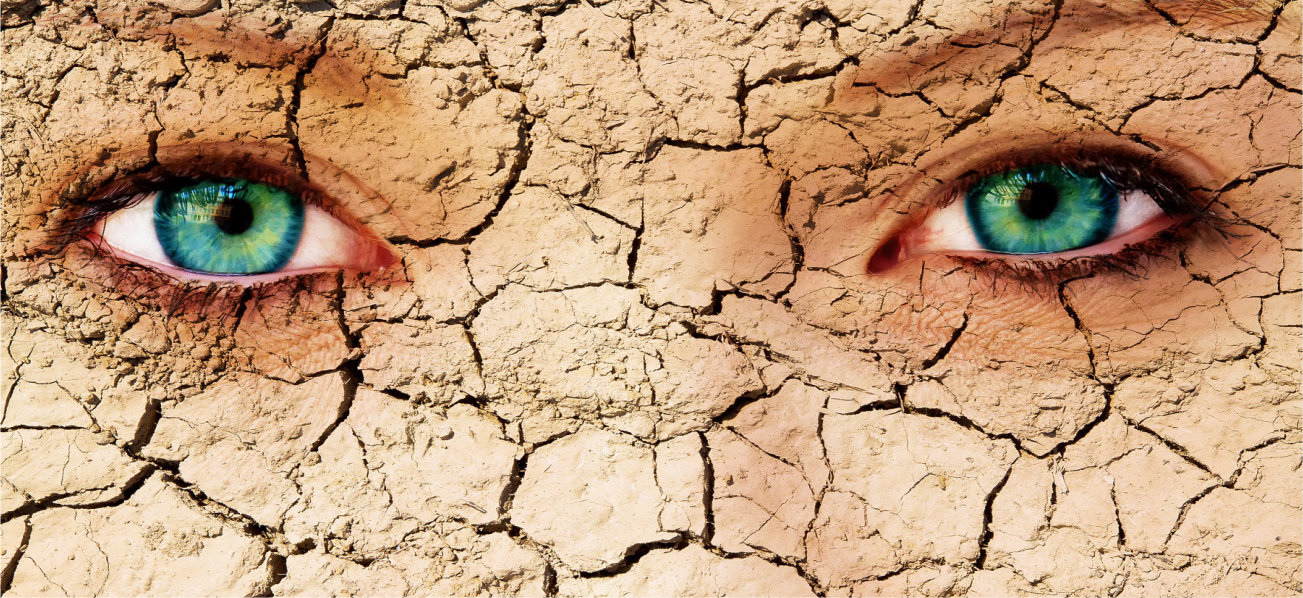 Dry eye syndrome is a chronic and typically progressive condition. Depending on its cause and severity, it may not be completely curable. But in most cases, dry eyes can be managed successfully, usually resulting in noticeably greater eye comfort, fewer dry eye symptoms, and sometimes sharper vision.
After speaking with  Dr. Jezick she may suggest one of these treatments.
on line links to purchase these product coming soon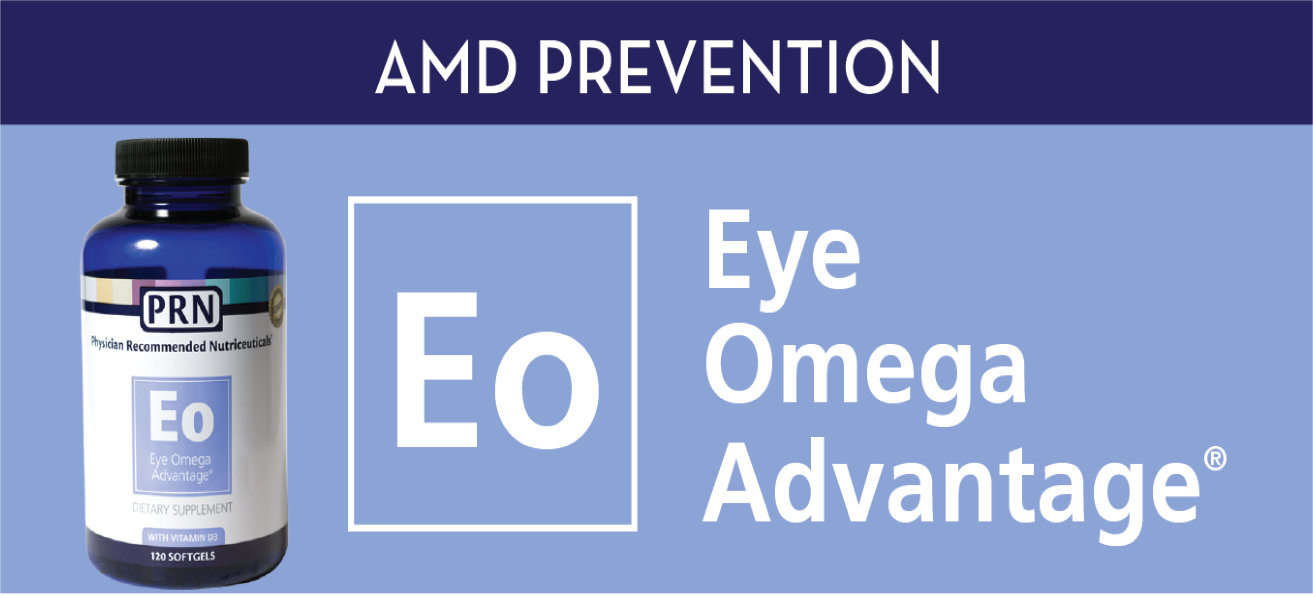 PRN Nutritional Suppliments
Dr. Jezick chose this line of nutritional support after her hours of research showed her that PRN products are created to be the highest grade and quality nutracuticals on the market in a non prescription supplement. We stock these PRN products in house because  they are directly in support of eye health and nutrition.
PRN's De3 is for occasional dry eye suffers. DE3 Omega Benefits is a superior omega-3 product which is specifically formulated for patients with occasional eye dryness.
PRN's DE is just a liquid version for people that are not fans of swallowing pills.
PRN's EO is just an Omega 3 that has been refined to a higher level and meant for long term nutritional eye support to help your eyes to help slow the degenerate effects of age and nutrient loss.
  If you are is search of a high quality nutritional supplement line you can follow this link to get access to the complete line of PRN products.
This is a link to the complete line of PRN products available to you for on line purchases.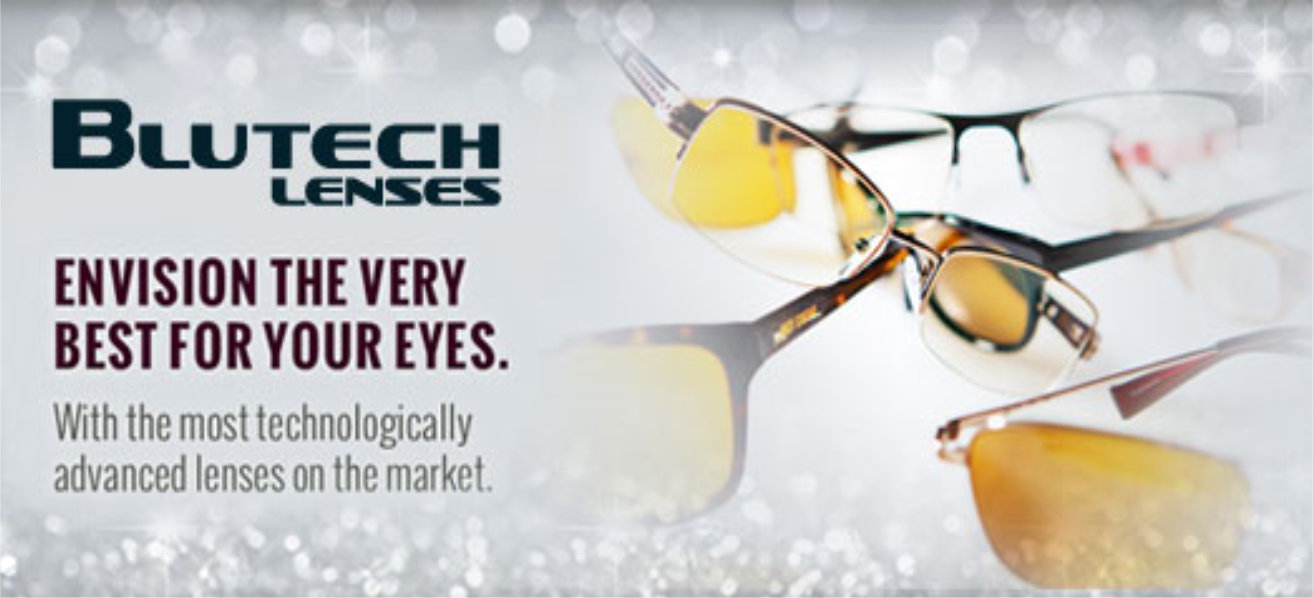 BluTech users report better sleep – allowing you to be more productive the next day. Experience less eye strain and fewer headaches from digital devices and artificial light.
We can put your prescription lenses in most quality sun glass and safety glass frames.
Protect your eyes from over exposure to blue light emitted from LED TVs, computers, cell phones, and tablets. BluTech lenses improve contrast, clarity, visual acuity and night vision and most importantly improve your quality of sleep.
Overexposure to blue light may put you at risk for: Sleep problems, eye strain, headaches, migraines, and macular damage.
BluTech Lenses filter blue light via a unique, patented combination of Ocular Lens Pigment and melanin.  No other clear lens filters more of the damaging blue light known to be associated with blur, glare, macular damage, and sleep cycle disruption without distorting color.
We have several styles in stock. Just ask anyone of our staff to show you a how they work.
For styles and brands not in our store we provided you a link to a variety of styles available online.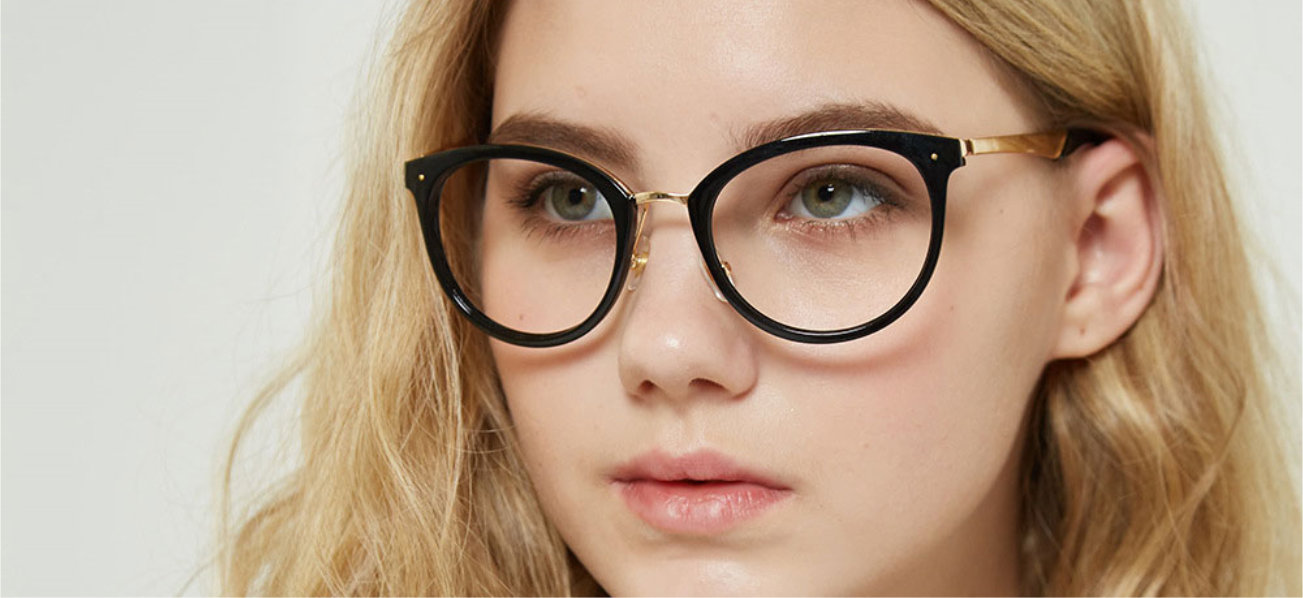 We stock a large variety of brands and styles from many famous designers on our showroom displays. Here is just a sampling of our most popular brands.
Nike
Flexon
Marchon NYC
Timex
Covergirl
Aspire
BCBG
Ellen Tracy
IZOD
Ovvo
Here is a link for other brands that you can purchase on line and have your prescription lenses cut and professionally installed by our highly skilled in house optician.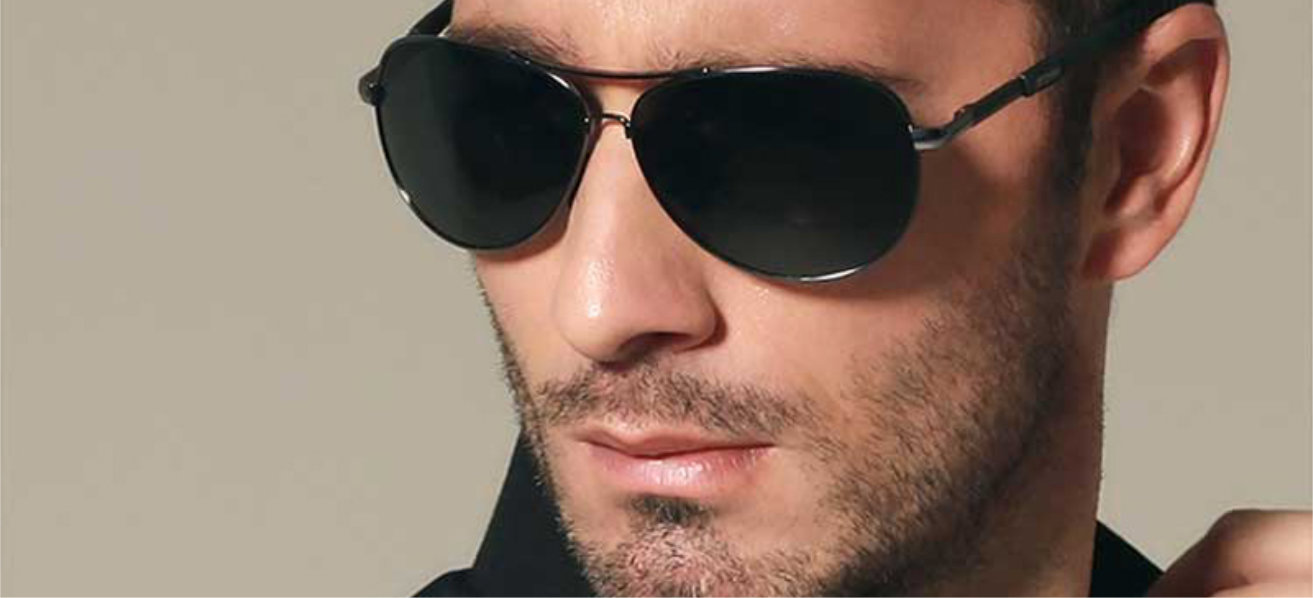 We stock a variety of styles of these famous designer brands in our showroom.
Revo
Kaenon
Wiley X
Maui Jim

OP
IZOD
Steve Madden
Kenneth Cole
Eye Croxx
Ovvo
Columbia
We can put prescription lenses in most quality designer sunglasses and safety glass frames.
We have provided you a link to our online partner for sunglasses we do not display in store due to space limitations.